CV:
-Stunning uut Grunning, WG Punt Amsterdan, 2012
-Tussen Kunst en Niets, 3e jaarstentoonstelling Minerva Groningen, 2013
-Club Mirage, PopUpClub Kijk in 't Jat, Groningen, 2013
-In the end it is not only you, Ratata, Groningen, 2014
-Gallery Simplon, BamJam Ciboga, Groningen, 2014
-Pop Up Gallery UHG, Groningen, 2014
-The Cold and Mumbling Basement Group, Biotoop, Haren 2015
-Kuhntradictions, kunsthuis SYB, Beetsterzwaag, 2015
-Fish, dead or alive, Oddity, Groningen, 2015
-De Negen Jonge Kunstenaars, Bart Art Box Thesinge, 2015

-Hoofdredactrice van de Volkssnakkel sinds juni 2014
-Free Newspaper for the Freecafe
-Grim, Gallery with Tsjalling, Groningen 2015
-Volkssnakkel Cross-over met Basscultere stichting Amsterdam; Raaauw sounds [3x special ultra-mini-tabloid Snakkel]
-Bladenbal, Sugarfactory

Muurschilderingen Paradigm:
-Festival 2013
-Oud&Nieuw 2013/2014
-Art Nouveau 2014
-Entity (Goa feest) 2014
-Constructivisme 2014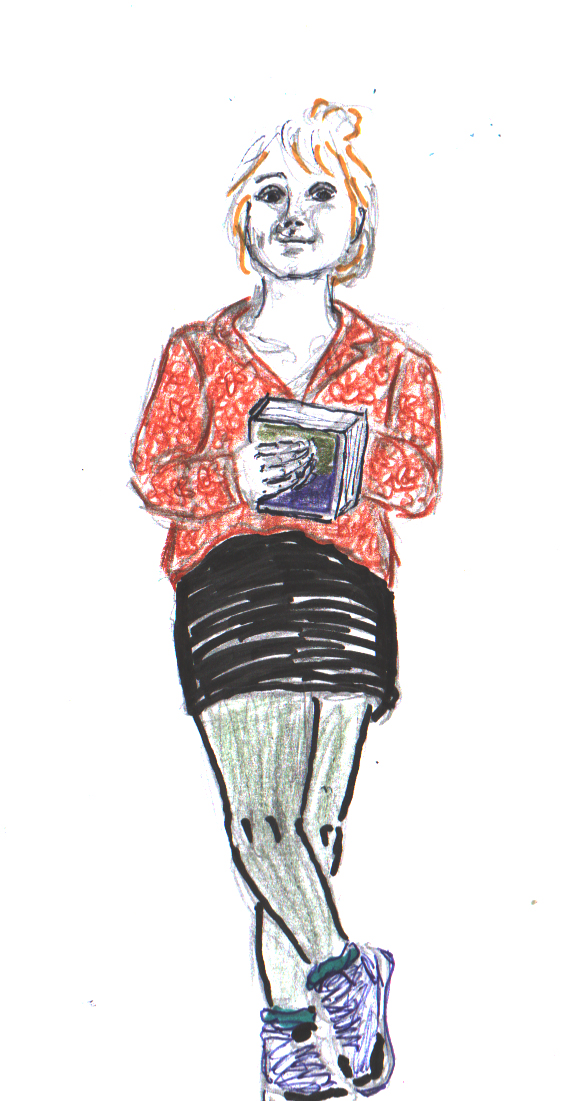 Laureen Langkamp
1991 Groningen
Fine arts Minerva

My work finds its origin in everyday events and feelings, I'd like to create my work in existing contexts or place for instance in books, newspapers, magazines or the streets. By adding or changing those existing images, i'm able to play around with it's previous goals.

I am also the proud editor in chief of my own newspaper: The Volkssnakkel!
A fixed frame in which I can be free as far as I want.
A place where I am able to invite people to join and connect different platforms and not at least; to ignore the news which is already in the average Newspaper.